If Only We Had Known: A Family Guide to BPD
Medications
There is no single medication specifically developed to treat Borderline Personality Disorder. However, there are medications to treat other conditions that can occur along with BPD such as depression, anxiety, impulsivity, and anger. Many people with BPD are prescribed medications that address those symptoms.
---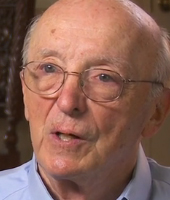 Coming Soon!
We're working with leading expert
Robert Friedel, MD
on a video about the use of MEDICATIONS in the treatment of BPD.
SIGNUP
and we'll let you know to when it's available.
---
Medications may include antidepressants, antipsychotics and antiepileptic drugs. Some of these medicines can have notable side effects and you should work with a knowledgeable prescribing psychiatrist to closely monitor any changes in your health. Although they are not a cure for BPD, medications like these can enhance the results of therapy.