1. Understanding Borderline Personality Disorder (Instant Rental)
$4.99
When you rent this video it's available for 2 days and can be streamed on any compatible device. Or you can rent the 5 part COMPLETE VIDEO SERIES at a savings of $3.
Also available in DVD format.
Description
Watch This Trailer
TRAILER 1 – Understanding BPD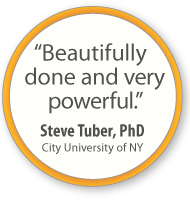 Understanding Borderline Personality Disorder:
This video was created for individuals and their loved ones. It explains what causes BPD in a way that is clear and easy to understand.
Borderline Personality Disorder (BPD) is a complex, controversial and widely misunderstood mental illness. Millions of people – and their loved ones – struggle with BPD, yet few understand what it is.
People who have BPD may exhibit uncontrolled anger, have troubled relationships, intensely fear abandonment, act impulsively, abuse drugs or alcohol, harm themselves, attempt suicide, experience profound loneliness or, at times, feel detached from the world around them.
This program, the first in a series of five on Borderline Personality Disorder, explains what BPD is through the personal experiences of four families who have a relative with BPD.
Experts In This Program.
These stories are further informed by insights and commentary from leading experts in the field of BPD including:
Marsha Linehan, PhD – developer of Dialectical Behavior Therapy.
Alan Fruzzetti, PhD – co-developer of the NEA-BPD Family Connections education program.
Alec Miller, PsyD – director of the Adolescent Depression and Suicide Program, at Montefiore Medical Center.
Run Time. 39 minutes