---
Printable Brochures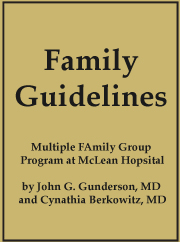 Family Guidelines
McLean Hospital's "Family Guidelines" by
John G. Gunderson, M.D. and Cynthia Berkowitz, M.D.
contains
supportive information for family or group setting: 1. Goals: Go Slowly, 2. Family Environment, 3. Managing Crises, 4. Addressing Problems, 5. Limit Setting.Also available in
Spanish
,
French
, or
Italian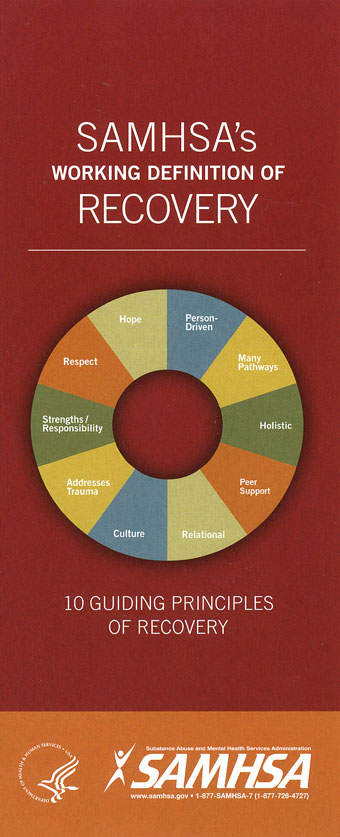 SAMSHA's Working Definition of Recovery
Introduces a working definition for
recovery
from mental disorders and substance use, along with 10 guiding principles intended to help advance recovery opportunities and help clarify these concepts for peers, families, funders, providers, and others.