---
BPD Books for Professionals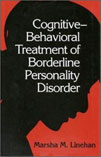 Training Manual for Treating Borderline Personality Disorder
Marsha M. Linehan
A step-by-step guide to teaching clients four sets of skills: interpersonal effectiveness, emotion regulation, distress tolerance, and mindfulness. Implementing DBT behavioral skills training procedures, it provides everything the clinician needs to implement the program in skills training groups or with individual clients.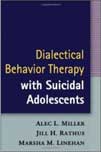 Dialectical Behavior Therapy with Suicidal Adolescents
Alec L. Miller, Jill H. Rathus, and Marsha M. Linehan PhD
Filling a tremendous need, this highly practical book adapts the proven techniques of
dialectical behavior therapy
(DBT) to treatment of multi-problem adolescents at highest risk for suicidal behavior and self-injury. Insightful guidance on how to handle emotions is demonstrated by case illustrations and sample dialogues.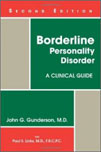 Borderline Personality Disorder: A Clinical Guide
John G. Gunderson and Paul S. Links
Covering the range of clinical presentations, treatments, levels of care, and comprehensive guides to the diagnosis and treatment of BPD. It includes new research about BPD's relationship to other disorders and up-to-date descriptions of empirically validated treatments.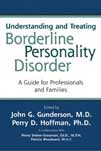 DBT® Skills Training Manual, Second Edition
Marsha M. Linehan PhD
The developer of dialectical behavior
therapy
, this comprehensive resource provides vital tools for implementing DBT skills training. The reproducible teaching notes, handouts, and worksheets used for over two decades by hundreds of thousands of practitioners have been significantly revised and expanded to reflect important research and clinical advances. The book gives complete instructions for orienting clients to DBT, plus teaching notes for the full range of mindfulness, interpersonal effectiveness, emotion regulation, and distress tolerance skills.