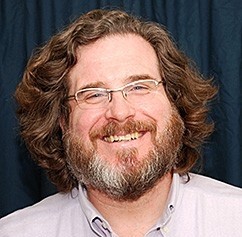 Dr. Ron Fraser received the highest award for clinical achievement given annually to a Canadian psychiatrist of high distinction at the Canadian Psychiatry Association 2015 Annual Conference.
Dr. Fraser was awarded the C.A. Roberts Award for Clinical Leadership for the significant improvements he has brought to patient care by transforming the addictions and borderline personality disorder service at Halifax's Capital District Health Authority. His accomplishments include the development of an integrated, evidence-based model of addictions and mental health care, and the successful implementation of a structured psychotherapy program to treat individuals with borderline personality disorders, a model he first developed at the McGill University Health Centre.
"I am honoured to receive this prestigious award," said Dr. Fraser. "The acknowledgement and support of my efforts is humbling, and I look forward to continuing to develop and implement ways to improve patient care in the areas of mental health and addiction."
Dr. Fraser is a notable authority in addictions and personality disorders, is a psychiatrist with 360ºdtx — a private addiction treatment center in Montreal, and maintains active clinical practices in both Quebec and Nova Scotia.
He is also Director of the Extended Care Borderline Personality Disorder Clinic and the Inpatient Detoxification Service at the McGill University Health Centre, the Clinical Academic Leader for Addiction Prevention and Treatment Services for the Capital District Health Authority in Halifax, Nova Scotia, a member of the Royal College Examination Board in Psychiatry, and an Assistant Professor of Psychiatry at McGill and at Dalhousie Universities.
Aphra Zimmerman, Homewood Health, November 05, 2015,

Signup for BPD Updates
[wpforms id="27400″ title="false" description="false"]