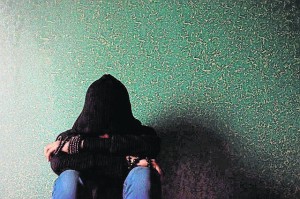 ONLINE help could reduce the number of rural young people taking their own lives by giving them more support and greater access to mental health services, a science media briefing has heard. Dr Jane Burns from the Young and Well Cooperative Research Centre said expanded online services could make a real difference. "For the most vulnerable (young people)…their first port of call will be sourcing information on the internet," she said.
"The (mental health) sector needs to come together for a more united approach. This is no longer about online and offline services being separate. "People (could be) using technology in a way that looks after their mental health and well-being." Dr Burns underlined her call for greater resources online with the shocking statistics around youth suicide in regional areas.
Twice as many males aged 15 to 29 took their own lives in rural and regional areas than in major cities. The rate is less for women, but still higher in the country. Dr Burns spoke as part of a Australian Science Media Centre briefing, in which Federation University researcher Dr Liz Temple also said alcohol was still the most damaging substance for mentally ill people despite recent increases in ice use.
"(People in) regional cities are reporting higher proportions in the range that would put them in the alcohol dependence category," she said. Dr Temple said there are many factors that contribute to increased alcohol dependence and higher rates of mental illness in regional areas. "The risk of death by suicide increases with increasing remoteness," she said. "We can look at the levels of regional and rural youth unemployment that has an impact, as well as drought in farming communities."
Dr Temple said youth in regional areas are also more likely to experience social instability. "Having to leave home to seek education, training or employment options, you lose your social network. Even if you stay, other people leave," she said. "This is particularly seen in the (younger) age levels that are more at risk, there's a lot of things that change in their lives and they don't necessarily get the support they need to deal with those transitions."
Black Dog Institute clinical psychologist Dr Fiona Shand, who was also involved in the briefing, said stigma around mental illness is still preventing many from seeking help. "People in rural Australia seem less likely to seek help as well as having less access to services," she said. "Especially with men, (they think) "I'm going to solve this problem on my own" or (their problem) is not big enough to go and get help yet."
She said services and information available online can help reverse this mindset. "The technology available today is the first step as it helps people realise that what they are going through is relatively common and normal," Dr Shand said. "It also gives them the language to then go and talk face-to-face about what they are experiencing."
Dr Burns said the Young and Well Cooperative Research Centre is constantly looking at what roles online technology can play in filling gaps in health service availability. "We can't change the way the system operates with access to professionals," she said. "But what we can do, is where we do have professionals working in metropolitan areas who are prepared to provide support to online technologies, we've seen great success…in the mental health space around web enabled chats and telephone hotlines."
So what does it mean to create online clinics that are the equivalent of what you get in a face-to-face clinic? "Even if there is a waiting list (for a GP) then you are able to access that support immediately online," Dr Burns said. "We know there is an increasing challenge around fly-in and fly-outs, professionals flying in and then leaving the community doesn't necessarily work it just leaves gaps. "So what we are looking at is how to use online technology to enhance the services that are available in your community."
Dr Burns said services such as web enabled chats and online forums are currently offered by Lifeline, headspace and reachout.com.–Costal Leader, Sept. 15, 2015