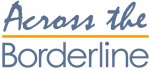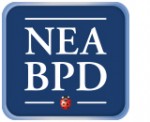 On Friday October 30, 2015, Alan E. Fruzzetti, Ph.D. will present a workshop for clinicians working with  families of Emotionally Dysregulated Clients. The workshop is being sponsored and underwritten by Clearview Treatment Programs, with proceeds going to the National Education Alliance for Borderline Personality Disorder (NEABPD) to support their programs.
Individuals who are emotionally dysregulated can demonstrate out-of-control behaviors, such as suicide attempts, drug and alcohol misuse, and aggression. In addition, severe individual and family distress typically go together, and often can include dysregulated emotions, anger, hurt feelings, sadness, embarrassment, worry, and problematic reactivity and other responses on the part of family members.
Dialectical Behavior Therapy (DBT) has been shown in dozens of studies to be effective in treating the many problems associated with emotion dysregulation. DBT has been adapted by Dr. Alan Fruzzetti for use with couples, parents, and families, with several studies demonstrating successful outcomes. In this practical workshop, Dr. Fruzzetti will describe and demonstrate: 1) family interventions to reduce severe dysfunctional individual behavior, including dangerous behaviors, and 2) interventions to improve family relationships in general, and thus to help families become less destructive, and more peaceful and loving. More Info.